Sherlock Homes is back for another season! To commemorate we've created some detective cupcake printable toppers!
If you're planning a detective party, or a spy party check out these detective cupcake printable toppers! They're super easy to print out and top you're cupcakes for a birthday party or just because. These Crime Scene, Top Secret, mustache and glasses disguise, and a spy glass are perfect for your detective party or even a spy party.
You can grab the printable pdf here: Detective Cupcake Topper Printable. Just bake up your cupcakes and top them with vanilla cream icing using a Wilton 1M tip and a piping bag. Use hot glue to glue the toppers to a paper straw or a lollipop stick.
Looking for more party theme ideas? Check out these party theme ideas for boys.
Are you a Sherlock Holmes fan, or looking for more ideas to plan a detective or spy party? Check out these other great Sherlock inspired posts! Pair these cupcakes with a detective scavenger hunt, or other fun detective party games or maybe even a fun game of Clue and you have a Sherlock Holmes or detective party ready to go! You can also check out the other fun detective and Sherlock Holmes party below for even more inspiration.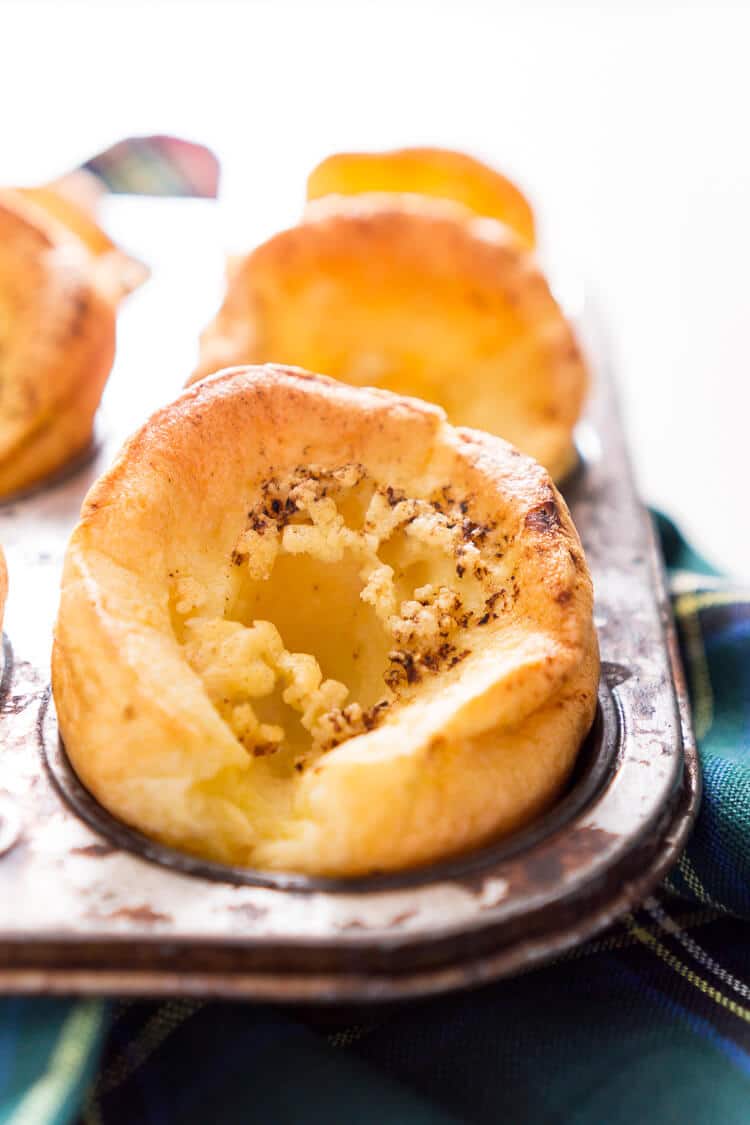 Easy Yorkshire Pudding Popovers by Sugar & Soul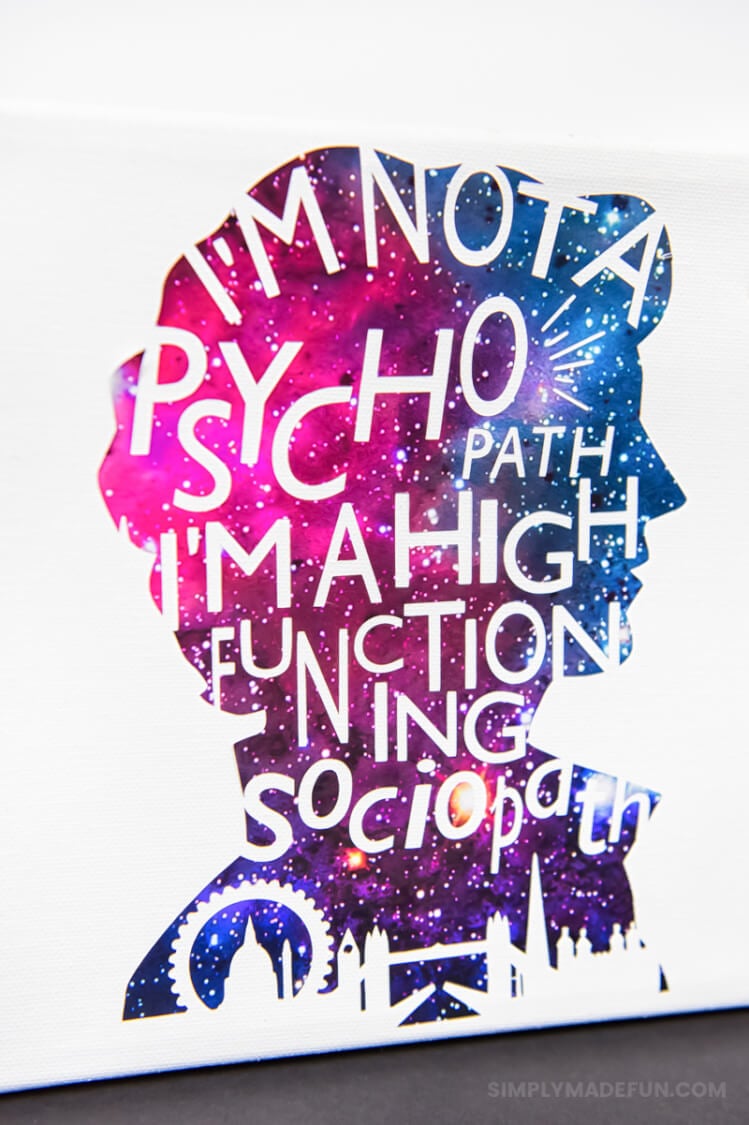 Sherlock Holmes Word Art by Simply Made Fun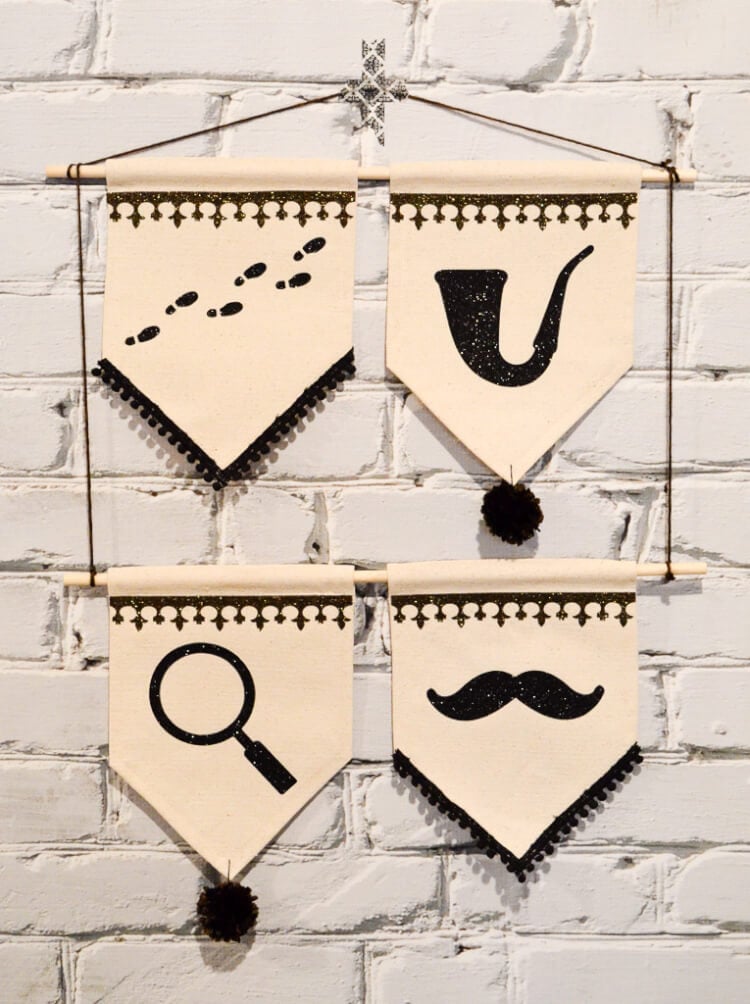 Embroidered Sherlock Quote by Albion Gould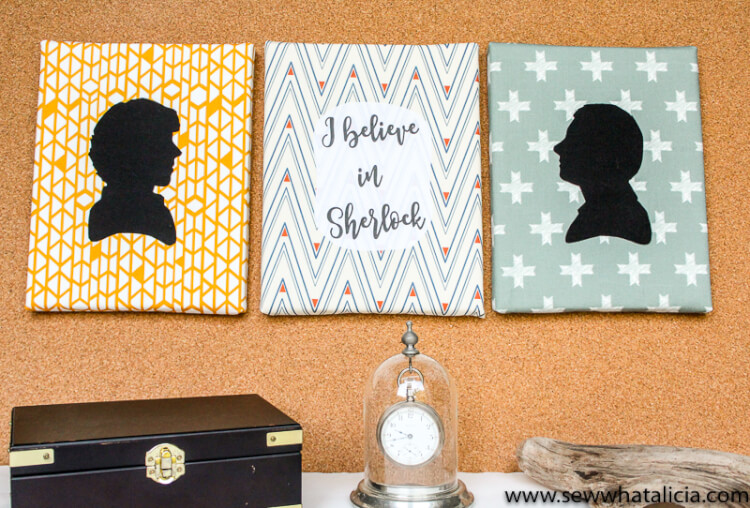 No Sew Silhouette Wall Art – Sherlock Holmes by Sew What Alicia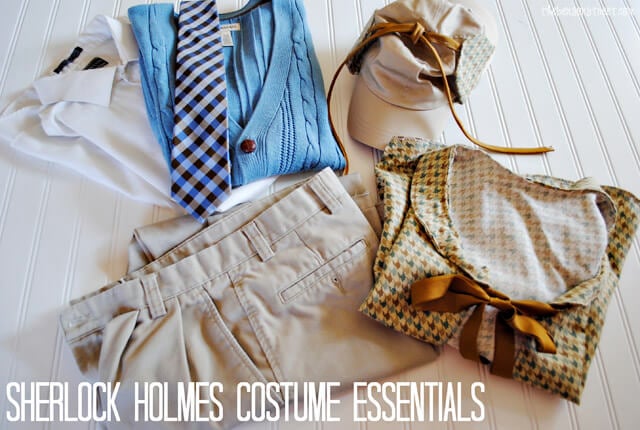 Sherlock Holmes Costume by The Benson Street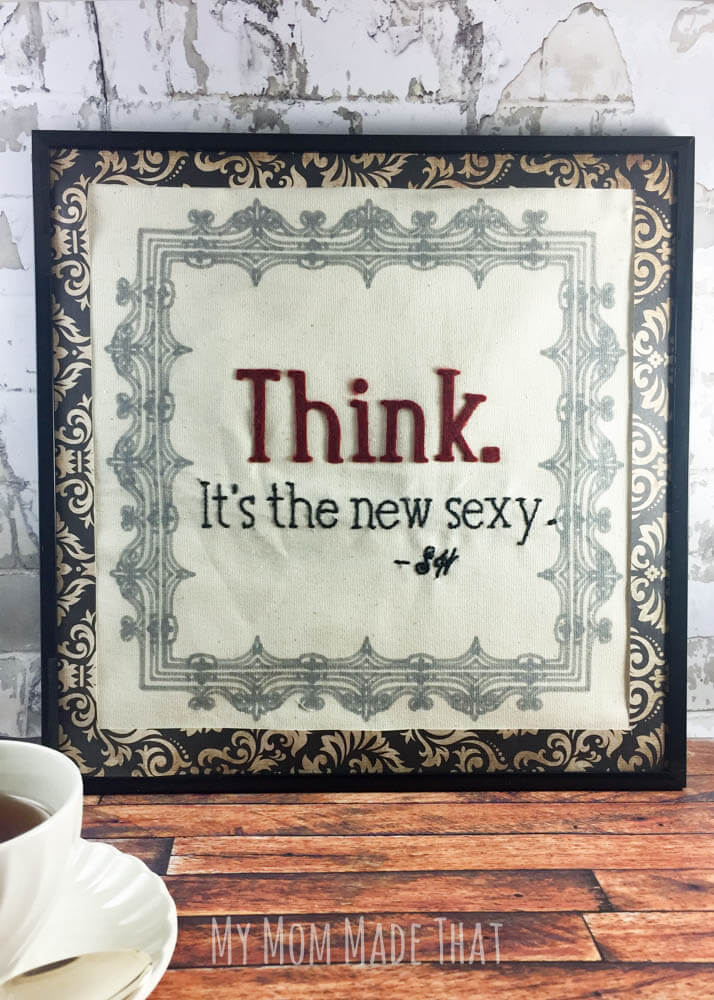 Embroidered Sherlock Quote by My Mom Made That