I'm sure little girls will love Merida the latest princess from Disney and Pixar's Brave hitting theaters in mid June. I bet little girls everywhere will want to dress just like their hero Merida, for a little afternoon dress up, for a Pixar Brave birthday part, or for Halloween this year. Guess what? Disney is coming out with a couple new Merida Brave costumes just in time for the movie's release in a couple weeks.
There are two new Brave costumes showing the two sides of Merida. Little girls can dress up as their favorite new heroine with Merida's Scottish Princess Dress:
You can find Merida's princess dress at the Disney Store here:
Formal Brave Merida Costume for Girls
Or go on their own adventure in Merida's Adventure Dress.
You can find Merida's Adventure dress at the Disney Store here:
Adventure Brave Merida Costume for Girls
I love the shiny blue colors of the two dresses! Both of these beautiful dresses are made of velour and satin, intermingled with glitter tulle. Gold trim and a glittery pattern make them sparkle and shine in the light!
To complete the outfit there's also a Merida Hair Piece for Girls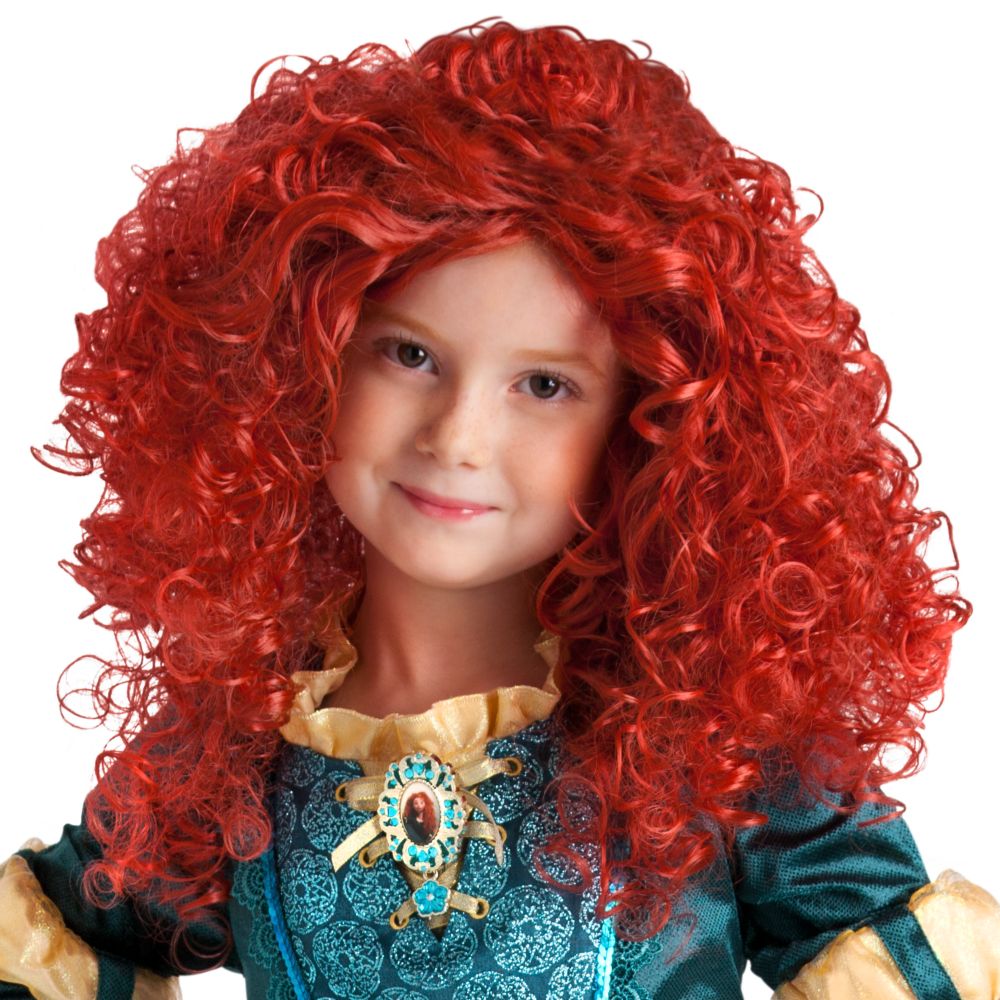 This curly, red wig is perfect to complete your Merida look!
And a Merida Bow and Arrow set (pictured above) so girls can follow in Merida's footsteps and become accomplished archers. This set includes a quiver and several soft-sticky arrows perfect for indoor or outdoor play. And with a glow-in-the-dark decorative charm, girls won't lose their arrows when they go on nighttime adventures!
The costumes were created by Jakks Pacific/ CDI, for little girls ages 3 and up. They can be found online at DisneyStore.com, and at Disney Stores, Target, and Toys R US everywhere within the next few weeks.
Looking for more Brave fun? Check out these links:
Images courtesy of Jakks Pacific and Disney Consumer Products